Managing an efficient fleet requires understanding the differences between leasing and owning fleet vehicles, and determining which option is best for your business goals. Choosing the right option in many cases comes down to a simple financial question: "Would it be more cost effective for my company to purchase fleet assets or lease them?"
Should you lease or buy your fleet vehicles?
For the vast majority of companies, cash flow implications should be the biggest reason behind the decision to either lease or own assets. Leasing is the financing option for most fleets with 25 or more vehicles, primarily because of the capital conservation benefits it offers. Fleet ownership is an attractive financing option for companies with access to excess capital, or during times when high-interest rates would make leasing economically prohibitive.
Determining the optimal lease term for your company fleet
Quick calculation example to illustrate and clarify lease term terminology.
Fleet financing solutions that work for your business goals
The decision to lease or own your fleet vehicles is an important one, and Element can help you navigate the decision-making process. Our fleet financing programs reduce depreciation costs and maximize cash flow and overall fleet profitability. We offer an array of attractive fleet vehicle financing options for car fleets, fleet trucks and material handling equipment that can be customized to help meet your financial goals. We leverage the power of our parent corporation, Element Financial Corporation, and our long-term, stable access to capital markets, to bring you exceptional value in fleet financing.
For fleet managers, whether to lease or own can seem like a difficult decision. There's only one simple answer to this question: It depends on your company and its fleet goals.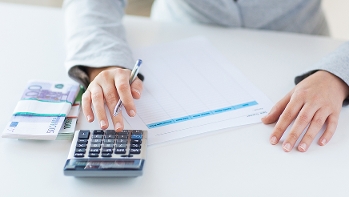 Recently the Financial Accounting Standards Board (FASB) announced new lease accounting standards going into effect in two years for public companies. Under the new rules, businesses that lease vehicles will be required to include the leases on their balance sheets but won't have the leases counted as debt.