When your fleet trucks have completed their service lives, you want to sell them with as little hassle as possible and for top dollar. Element Fleet Management's remarketing services significantly reduce fleet depreciation expenses by marketing your trucks to receive the highest price in the shortest time.
Our unique sales approach attracts more truck buyers than other industry resale methods, giving your trucks maximum exposure in front of a targeted yet expansive buyer audience.
Element remarketing experts handle the entire sales process for you, from transportation, strategic reconditioning, onsite representation, to pricing and transfer of ownership.
Maximize net sale returns, minimize the sales cycle time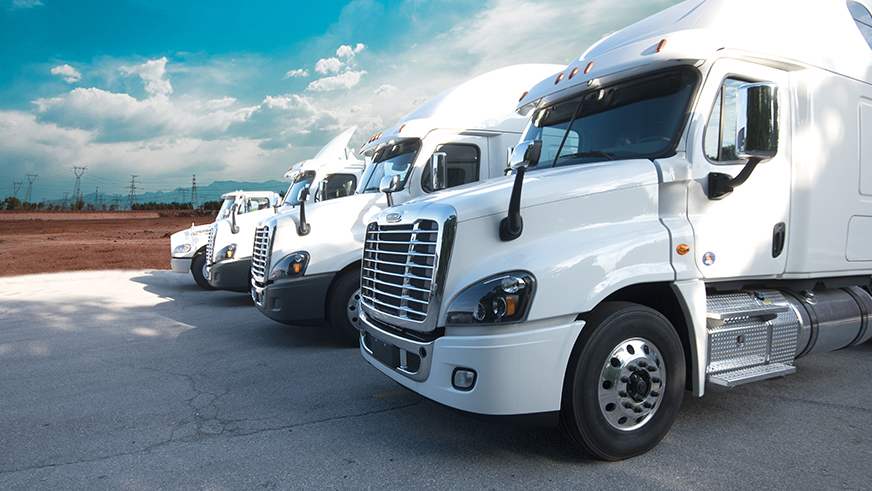 Multi-channel sales approach
We focus on five keys to successfully remarket your trucks
1. Extensive network
Element is the largest global multi-channel fleet remarketer, remarketing more than 180,000 vehicles each year
We leverage multiple dealer and auction channels to maximize net proceeds
The scale of our network gets your vehicles to the right buyers at the right time
2. Depth of experience
Remarketing experts with more than 25+ years industry experience
Our experts pick up, transport and recondition vehicles; research market value, establish target price and manage the sale
We physically represent your vehicles at auction; this ensures your vehicles are in optimum condition and results in more vehicles sold for more money the first time through the auction lane
Team ensures the sale meets all government rules and regulations
3. Promotional strategy
Our promotional messaging and product placement is tailored specifically to the remarketing of truck assets
Our strategy includes volume sales, MEGA promotions, dealer incentives, premium start times at the auctions, all sales simulcast on the internet during the sale and heavy truck specialty sales
4. Protecting your brand
Our remarketing experts make sure a thorough de-identification process is completed to remove all company logos/signage from vehicles prior to sale
5. Performance management
We rigorously measure client-centric metrics such as cycle time, net return to market and gain/loss on sale
Dealer and auction scorecards are monitored to ensure the channels we utilize are performing to our standards
Client arranged sales
Pre-arrange the sale of an asset with a buyer of your choice with the support of Element Fleet
Driver/employee sale program
Through Element, you arrange a program that allows your drivers or employees to purchase a company vehicle when it comes to the end of its lease
Third party sales
Element sells vehicles on behalf of third-party clients, including banks, credit unions, and insurance companies through our sales channels