There are many strategies to reduce fleet cost, and last month, we talked about three financial alternatives. Next up: asset management strategies to optimize your fleet.
Effective asset management is essential in any organization or fleet with the goals of reducing spend, increasing efficiency and meeting customer needs – and it's important to be systematic to achieve these goals.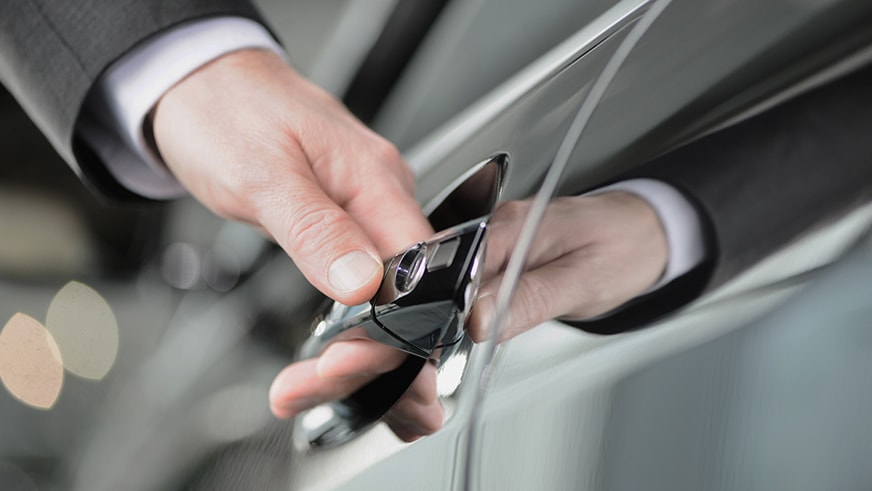 Here are some fleet ideas that can help with your asset management strategy:
"Right-size" your fleet
The process of defining a fleet to best support business objectives is called "right-sizing" or "optimal utilization effort."
An optimal utilization effort helps fleet managers determine the right vehicles for a fleet's functions, establish a threshold for usage of each vehicle and estimate the right fleet size to match the business demands and needs. This option has worked for many of Element's customers who actively strive to reduce cost and maximize productivity.
For example, one of Element's utility customers had very little visibility into how their vehicles were used, what vehicles were within their inventory and which vehicles were necessary. By establishing a utilization threshold, Element identified a significant number of underutilized vehicles, as well as vehicles that had surpassed an acceptable replacement threshold. Through the adoption of a telematics solution, Element continued to monitor the usage of these assets to respond to changing business needs and ensure compliance to established policies.
The result of this effort reduced the fleet by 5%, replaced the 3% of aged assets and redistributed the 10% of underutilized assets to locations where they would be better used – generating $5.6 million in savings and cost avoidance.
Maximize factory orders
On average, out-of-stock vehicles cost $2,000 to $3,000 more than factory ordered vehicles. Without proper ordering and replacement strategies, many companies incur increased acquisition costs by purchasing out-of-stock vehicles. They may also purchase vehicles with equipment that differs from their agreed specification, which can affect the risk and productivity profile. To avoid this, ensure your ordering and replacement strategies align with OEM production cycles and vehicle resale market demands.
Aggressively negotiate fleet incentives
Ordering from a single manufacturer increases a company's bargaining power by negotiating the highest possible motor company incentive. Additionally, loyalty incentives are often available based on a percentage commitment to one supplier. To enhance your bargaining power, think in terms of total fleet size, including subsidiaries, joint ventures and North American or global operations to bolster your aggregate order volume.
Revise your replacement policy
Each vehicle has an optimal replacement point. Element recommends conducting periodic replacement analyses every two to three years to determine the best approach to replacement and establish an effective policy. As vehicles age, their average depreciation expenses decrease and their average maintenance expenses increase. By determining the optimal replacement point, fleet managers will minimize maintenance cost, reduce downtime and increase productivity.
Looking for the expertise to help implement these strategies? Element can help you strengthen asset management system and make cost effective decisions. Stay tuned to the blog for more ways to reduce fleet costs.