For years, automobile manufacturers published set oil change schedules based on vehicle use and mileage. A vehicle with "normal" use had a less frequent schedule than one with "heavy duty" use, such as towing or driving in dusty conditions. Oil change schedules simply depended on if the vehicle was driven "normally" or "heavy duty."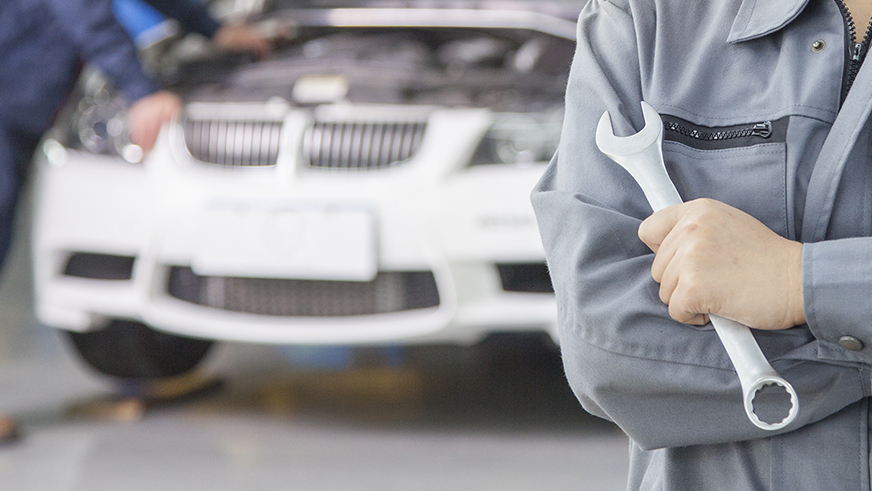 With the introduction of oil life monitors built into vehicles, standard maintenance schedules are coming to an end. Oil life monitors factor in real-time driving conditions, run time and other factors. Following an oil life monitor, oil change intervals are often well beyond the schedules previously set by manufacturers.
So, what are the pros and cons to following an oil life monitor?
For fleet managers, it can be a challenge to get every vehicle regularly checked for basic needs, like tire pressure and condition, brake inspections and more. Setting preventive maintenance schedules, based on mileage and/or time, work to ensure your fleet is in safe operating condition. Typical preventive maintenance schedules include oil change, tire rotation and general safety inspections.
Alternatively, relying on an oil life monitor for preventive maintenance, individual vehicle oil changes are based on actual usage, rather than a pre-determined schedule. Performing oil changes based on oil life typically leads to less frequent oil changes and lower oil change cost over the vehicle's lifecycle. Changing oil based on oil life typically lowers oil change cost over the long run, providing both cost and ecological benefits.
However, fleet vehicles often only have a general safety check, tire pressures checked and fluids topped off when the vehicle is in for an oil change. Following a preventive maintenance schedule based on odometer and/or months ensures fleet vehicles are regularly checked for safety. Utilizing the oil life monitor as well as blended or full-synthetic oil, general vehicle inspections may extend well beyond the six month/6,000-mile intervals a typical car or light truck fleet followed in the past.
How do you set your fleet maintenance schedule? Join the discussion on Twitter, @ElementFleet.