Whether you are a seasoned fleet management professional who has been through many years of model year planning, or you have just inherited the fleet program and are unsure of where to start, the Element team is here to help.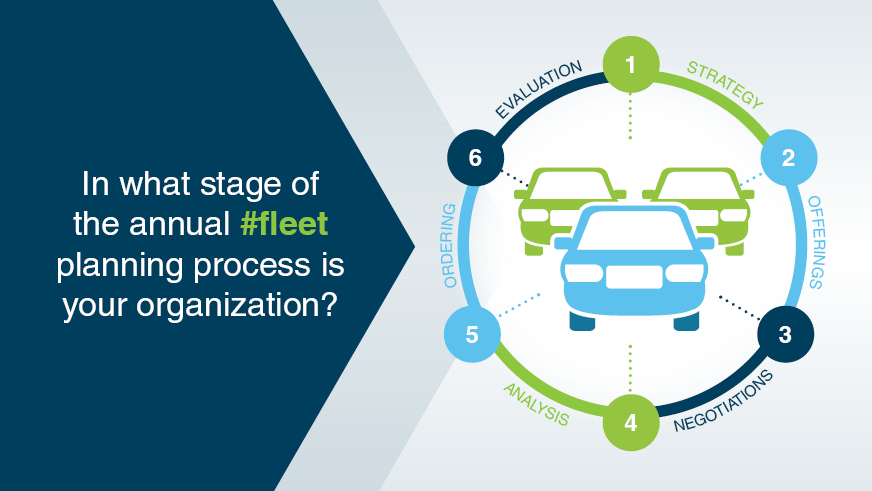 Top-performing fleets are taking a project management approach to fleet planning using six main phases. Investing time into each phase of this process will give you the opportunity to positively impact your total cost of ownership, safety, productivity, and environmental footprint for years to come.
1. Strategy
Begin your planning early and engage stakeholders to get their buy-in early on. Work with them to define and approve the minimum vehicle requirements for your fleet program.
2. Offerings
Request offerings from Original Equipment Manufacturers (OEMs) to match your requirements. Element helps clients develop vehicle specifications and create an initial total cost evaluation summary.
3. Negotiations
Review the initial cost evaluation summary to facilitate negotiations with the OEMs. Element updates cost summaries for each round of negotiations so that you can make informed decisions.
4. Analysis
Work with Element to perform a final analysis, evaluate order scenarios and cost impact. Check out the video below to learn about our technology, database, and expertise for vehicle selection.
5. Ordering
Review and approve final fleet vehicle specifications and submit orders. Track ordering behavior so you can determine driver preferences and usage.
6. Evaluation
After the fleet vehicle ordering has taken place and drivers are using the vehicles, identify best practices and opportunities for improvement, survey participants and create a plan for the following model year.

A fleet partner like Element can help you navigate and build a successful plan. The above six-stage process will help you develop a fleet program that provides value to your company now and in the future.