If you're a fleet manager, you know there are perks and drawbacks to having company-owned vehicles and leased vehicles. Let's look at the differences between leasing vs. purchasing fleet vehicles along with some key takeaways to help your fleet management team find the right solution.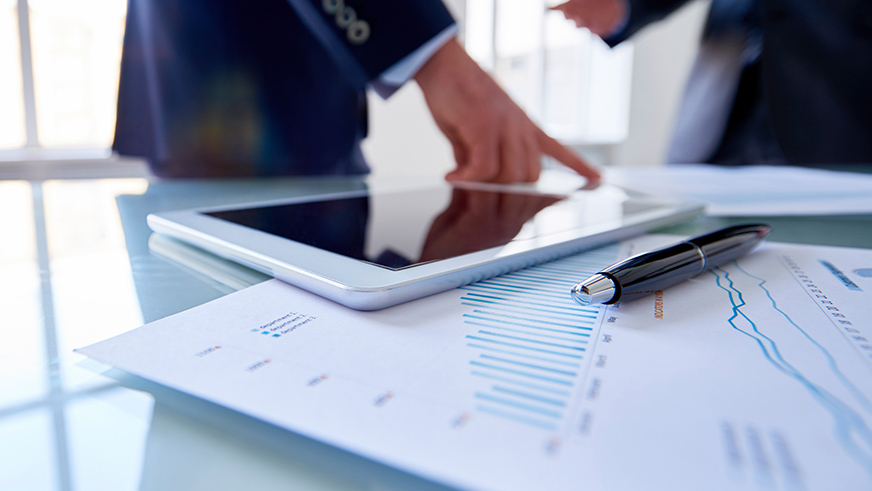 What do I need to know about leasing fleet vehicles?
From business growth objectives and accounting treatment to personnel management, there are several important factors to consider when deciding to lease your fleet vehicles:
Cost management
Leasing allows you to direct internal capital toward higher ROI projects and more strategic investments. You'll retain exclusive use of the asset and maintain control of vehicle selection, operation and cycling without the upfront cost.
Optimal funding management
Capital budget restrictions shouldn't drive your vehicle replacement policy. Leasing allows you to be compliant with your vehicle replacement schedule without interfering with your capital budget. New vehicles improve safety and productivity and quickly reduce fleet cost.
Asset management
Are you spending too much time on fleet activities? Also, do you have the right data and reporting systems in place? A fleet management company can help improve operations by helping manage your fleet along with storing and analyzing your fleet data.
What are my options for leasing fleet vehicles?
When leasing fleet vehicles, you have several different options, including who owns the tax and residual risk, and how the lease shows up on your balance sheet. For example, you would choose options one, three and five (Operating Lease) from the chart below if you are in a non-tax paying position and don't want residual risk. If you want and can use tax benefits and are willing to take some residual risk, choose options two, four and six for a Capital Lease. Element can help design the lease that's best for your company.
What do I need to know about owning fleet vehicles?
Owning a fleet tends to carry more risk as the vehicle liabilities are reflected on the company's balance sheet, as long as you're making monthly payments.
When deciding on whether to allocate capital toward purchasing fleet vehicles, here are some key considerations:
Internal rate of return vs cost of funds
You will need to budget for monthly maintenance expenses which may impact current cash flow
You may be able to leverage pricing or negotiate when purchasing
Depreciation on company vehicles is tax deductible
Like any other owned asset, equity in fleet vehicles can be used to fund other business needs down the road.
Here is a quick reference chart outlining the top three areas to review before making your decision.
If you choose leasing:

If you choose ownership:

Acquire vehicles without using operating capital or dipping into general purpose credit lines.

Acquiring vehicles makes capital unavailable for other uses.

Rental tax in many states is applied to each lease payment vs. total price of vehicle.

Sales tax applied to total vehicle price at the time of delivery.

Funds available on a fixed or floating basis.
Financing arranged by lessor.
Rate applied to the vehicle's outstanding book value.

Funding accomplished by financing on working capital / available cash or borrowing from 3rd party.
Financing arranged by purchaser.
Funding typically at the rate applicable on working capital line of credit.

Companies that lease generally prepare only the standard fleet budget for approval.

Companies that own typically follow capital budgeting process in addition to standard budget that one would prepare for fleet expenses.
Check out our tip sheet to learn more about leasing vs. buying for your company's fleet.