During National Safety Month, Element identifies the keys to a comprehensive fleet safety program

Fleet drivers and vehicles are both critical assets that contribute mightily to the overall success of your organization.
Yet, the risk associated with these resources is staggering. The U.S. Bureau of Labor Statistics reports that transportation incidents are the most frequent type of fatal occupational events. They totaled 2,080 fatalities, or 40% of all work-related deaths, in 2018. That same year, the Network of Employers for Traffic Safety (NETS) estimated the annual cost of crashes to employers at $47.4 billion.
To reduce your company's risk, a comprehensive fleet safety program must encompass multiple components aimed at both the vehicle and the driver.
Vehicle safety
Choosing the right fleet vehicle is certainly the key to a successful fleet safety program. Advanced safety features have been improving by leaps and bounds and are having a dramatic impact on incident rates.
A 2018 IIHS report found, for example, that vehicles equipped with forward collision avoidance and auto braking can reduce front-to-rear crashes by 50%, and vehicles equipped with rear auto braking can reduce crashes by an astounding 62%. Not all vehicles are the same, and it can be tricky finding both the right vehicle for the job and maintaining a company's internal safety goals.
As a strategic fleet management partner, Element can help any organization:
Find the right vehicles for these needs
Manage and control all associated costs, and keep these assets aligned with your productivity
Establish total cost of ownership (TCO) and safety goals
Vehicle Safety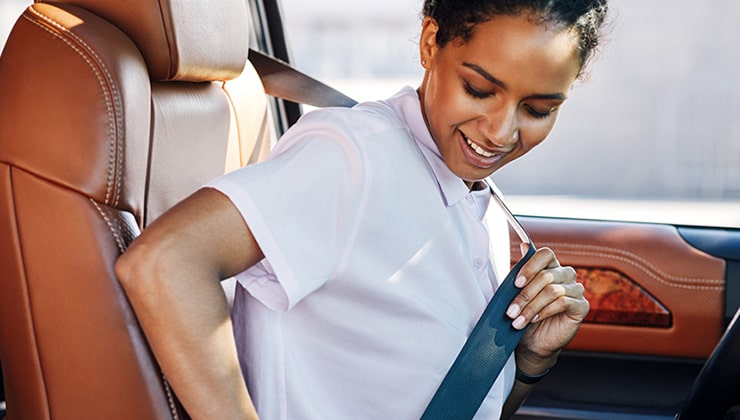 Driver safety
One recent, frightening statistic is that 94% of crashes are the result of human behavior. Preventing crashes and risky behavior by fleet drivers starts with assessing the performance of new-hires and implementing an ongoing, multi-faceted safety effort for all drivers through communications, driver policies, MVR checks, performance scoring and proactive remediation when required.
As with vehicle safety, fleet technology is delivering greater efficiency and effectiveness to traditional safety program tactics. Telematics, continuous MVR monitoring, online learning, predictive analytics, and analytics tools are just some of the fleet safety program advancements. Element's DriverCare program brings these technology-based tools together and significantly reduces violations, crashes and events, as shown here:
Reductions from Element's DriverCare program
Reduction Monthly Violations
22%
Reduction Monthly Crashes
14%
Reduction in Company Risk Profile Events
32%
Element can help you identify technology-driven safety opportunities throughout the fleet ownership journey, lowering corporate and driver risk, decreasing administrative and collision-related costs, and contributing to a better bottom line. Please let us know how we can help.
Never miss an update
Subscribe for more news and thought leadership from Element.