Did you know that approximately 14% of all collisions that result in vehicle damage occur in parking lots? Although rearview cameras help when backing out of a spot, they are not 100% reliable. Follow these helpful tips to avoid any kind of parking lot accident: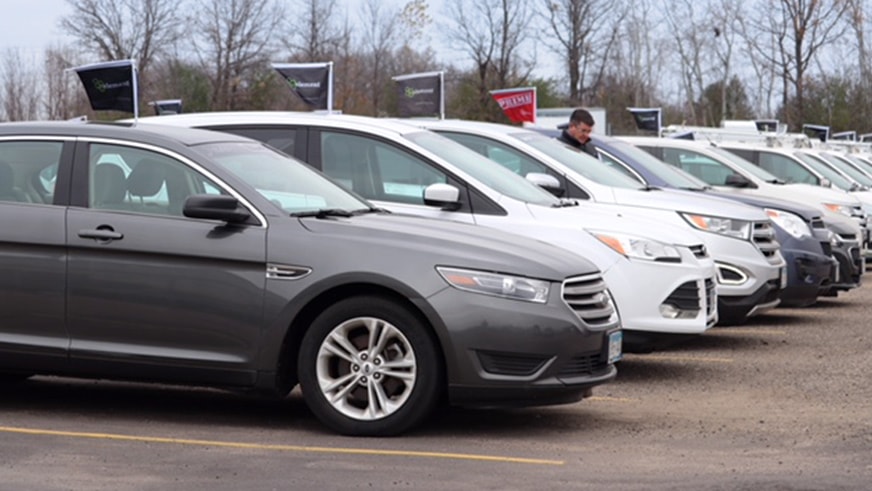 Drive slowly
The easiest way to avoid any kind of accident in a parking lot is to drive slowly. You never know when pedestrians may be exiting their cars or vehicles pulling out of their spots without looking. Use extra caution when turning or backing up. Taking your time will benefit you in the long run.
Use your mirrors and cameras
Check each of your blind spots and mirrors when backing up or turning to ensure that you aren't putting anyone in danger. Don't rely on your backup camera; it doesn't show every angle. However, if you have one, be sure to use it anytime you're in reverse. It may help you see better than your regular mirrors.
Don't pull through
Many people like to pull forward into the open space in front of them for an easy exit. This is a very risky move. Another vehicle could see the open spot at the same time you're pulling through, causing a head on collision. It's better to pull into a spot and stay there.
If you're a pedestrian:
Do your best to only use sidewalks and/or crosswalks when walking across a parking lot. If this isn't possible, try your best to be visible and don't weave in and out of cars as you walk across the parking lot. Never assume that the driver of a vehicle that's pulling in or out of a spot can see you. Always be aware of your surroundings and look both ways before crossing a parking lot to see if there is any oncoming traffic. Keep your head up and avoid using your cell phones or other devices that may distract you while you're walking.
Parking lots can be just as dangerous as the open road. Remain alert – whether walking or driving – and follow all safety precautions or posted signs. For more safety tips, visit Element's Tips & Advice page.