The leaves on the trees are starting to turn and fall will soon be in full affect. With season change, new dangers on the road arise. Follow these tips and watch out for these hazards during the autumn season: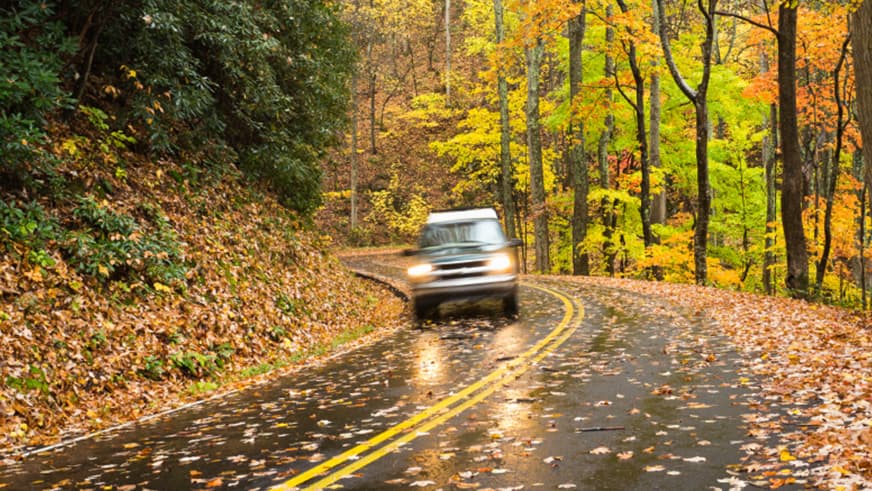 Beware the leaves
As the autumn days pass, more leaves fall onto roadways, covering traffic lines, markings on the pavement and even hazardous pot holes. And if it rains, wet leaves will cause your vehicle to be more likely to slip across the roadway. Take extra caution when the road is covered with reds, oranges and yellows.
Watch out for deer
The fall is breeding season for deer, so it's more likely that you'll see more of them alongside the road, especially in groups. See more tips on how to avoid an animal-vehicle collision here.
Prepare for morning frost
Temperatures will start to drop low over night, leading to morning frost. If you travel in the early morning, watch out for hazardous icy spots on the road, especially on bridges, overpasses and shady areas. In addition, be sure to clear any frost on your windshield before you start to drive.
Use your low beams in the fog
Chilly, fall mornings often can lead to fog on roadways and in areas with hills, mountains, trees and water. Fog is dangerous, as it can decrease visibility while driving. On a foggy day, use your low beam headlights instead of your high beams, which is a common mistake when driving through foggy conditions. Drive slowly and leave plenty of distance between you and other cars.
Be aware of the time change
Autumn is when our clocks 'fall back,' so there will be earlier sunsets and reduced visibility. It's hard for people to prepare for such a drastic change like this, so keep it in mind as we get deeper into fall. Your driving habits may change, as it may be darker during a time when you're used to driving in daylight.
From hay rides to pumpkin picking and more, follow these tips no matter where you're headed this fall. For more safety tips, go to Element's Tips & Advice page