Aggressive driving is the unsafe operation of a motor vehicle with little to no regard for others. A study conducted by the AAA Foundation for Traffic Safety found that 78% of respondents rated aggressive driving as a serious traffic safety problem.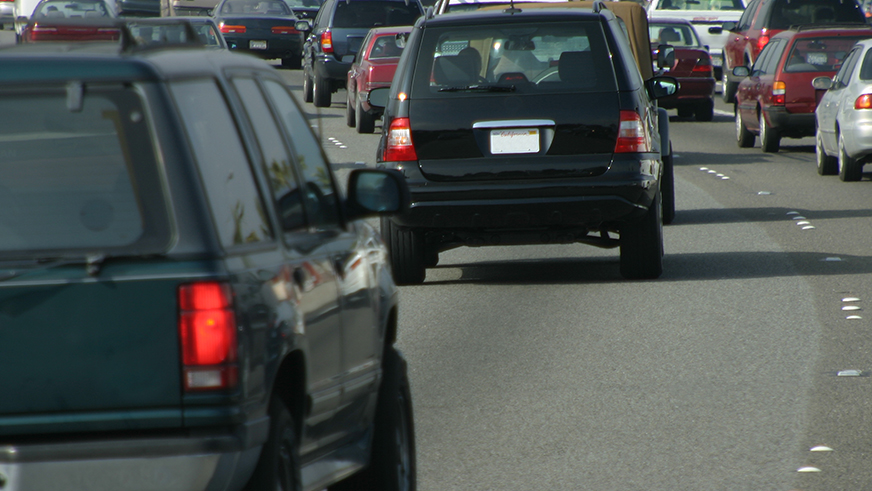 Signs of an aggressive driver
Automotive Fleet discusses possible signs of aggressive driving to look out for while on the road:
Driving ten miles or more under the posted speed limit
Exceeding the speed limit by at least 15 mph
Sudden lane changes
Failure to yield
Pressuring other drivers to speed up
Tailgating
Running red lights
Flashing high beams
Passing on the shoulder
In 2014, speeding resulted in 18.8% of fatal crashes, sudden lane changes resulted in 8.5% and failure to yield led to 6.9% of fatal crashes, per the National Highway Traffic Safety Administration.
How to avoid aggressive driving
It is important to keep your cool while driving for not only your own safety but for the safety of others on the road with you. The AAA says that aggressive driving plays a role in 66% of traffic fatalities and 50 percent of people who encounter aggressive behavior will respond in the same way. Here are some ways to avoid aggressive drivers:
If someone is tailgating you, move over
Use kind gestures towards other drivers to avoid aggressive situations
Take your time
Plan for delays during your journey
Avoid distracted driving
Remain calm during aggressive situations
Keep a safe distance between vehicles
Drive the posted speed limit at all times