Over 25 million students begin and end their day with a trip on a school bus, according to the National Center for Education Statistics. Riding a bus to school is safer than riding in the family vehicle or walking, but more children are hit by cars near schools than at any other location. Research conducted by the National Safety Council reports that most of the children who lose their lives in bus-related incidents are four to seven years old, and were walking.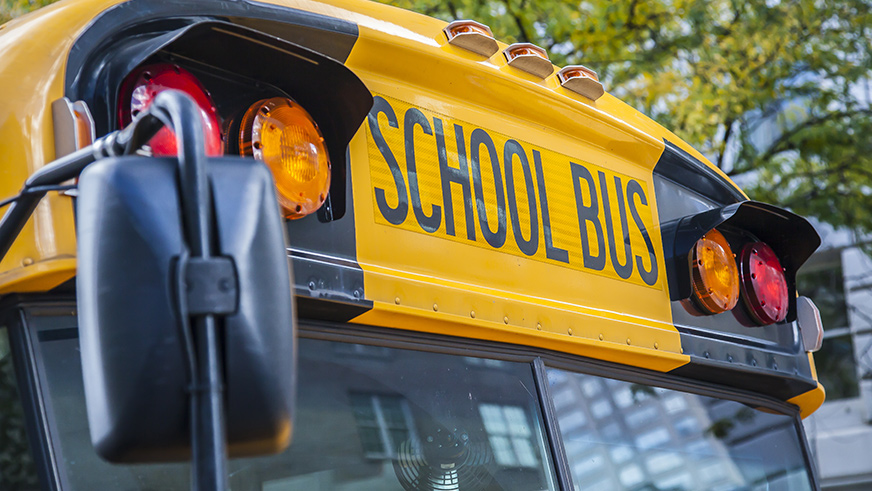 Back-to-school is in full swing, so here are some tips to avoid school bus-related collisions, keeping students, and everyone else on the road, safe:
Allow greater following distance behind a bus.
Never pass a bus from behind or either direction if it is stopped to load or unload children.
If the bus has yellow or red lights flashing, traffic must stop.
The ten-foot area around a school bus is the most dangerous. Stop far enough back to allow space for children to safely enter and exit the bus.
Don't load or unload children across the street from the school.
Don't double park, it blocks visibility for other children and vehicles.
Stay alert! Children are unpredictable, and tend to ignore hazards and take risks.
Watch carefully for children in school zones, near playgrounds, parks and in residential areas
Always stop for a school patrol officer or crossing guard.
Don't block a crosswalk when stopped at a red light or waiting to make a turn. Forcing pedestrians to go around you could put them in the moving path of traffic.
No matter the time of year, take care and caution to share the road with pedestrians, especially near school buses, school zones, playgrounds and parks.