Over 25 million students begin and end their day with a trip on a school bus, according to the National Center for Education Statistics. Riding a bus to school is safer than riding in the family vehicle or walking, but more children are hit by cars near schools than at any other location. Research conducted by the National Safety Council reports that most of the children who lose their lives in bus-related incidents are four to seven years old and were walking.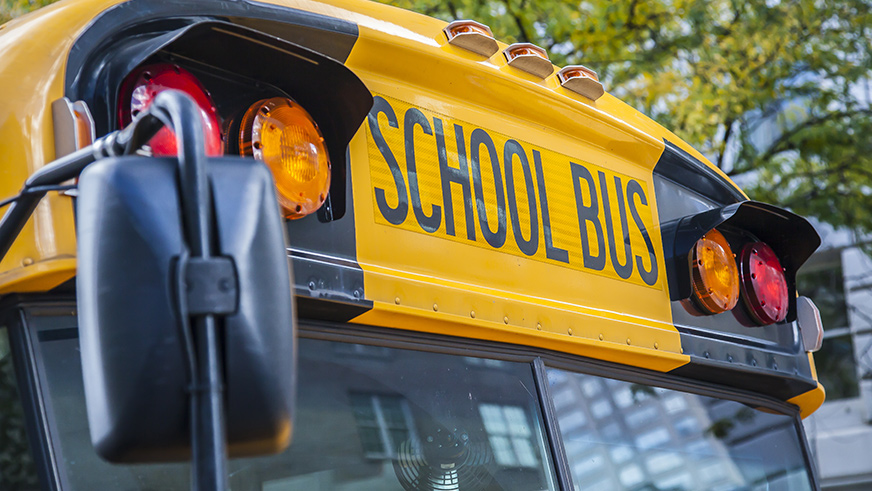 Follow these tips to ensure the safety of children during the busy back to school season:
Respect the big yellow bus
Do your best to respect and yield to the large vehicle that is carrying about 30-40 kids on it. If the bus is trying to merge, let it in, if you can. Maintain a safe distance when driving behind a school bus, as they are often make unexpected, sudden stops. Pay attention to the yellow and red flashing lights on the bus, as these are warning signs that the bus is about to stop. Do not drive around a school bus if it stops, kids will most likely be getting on or off the bus and you risk hitting them.
Recognize school zones
It can be easy to ignore the speed limit signs when they drop down to 25 mph in school zones, but you must pay attention to them when it really matters. In the morning and in the afternoon, be conscious of when kids are going to and from school. Remember to watch your speed and be aware of your surroundings. You never know when a kid is going to dart out into the street.
Watch for parked vehicles
When driving through a school zone, be careful on streets with parked vehicles on the side of the road. Children that are waiting to cross the street may not be easily seen if they are standing next to a parked car.
Pay attention when backing up
Do your best to avoid backing up, but if you cannot avoid it, make sure to pay close attention to your surroundings. It can be difficult to see a child in a rearview mirror.
School is back in session so be extra careful to keep children safe. For more safety tips, visit Element's Tips & Advice page.