Whenever you have sub-freezing temperatures and heavy precipitation, bridges and overpasses will accumulate snow and ice faster than regular road surfaces. This is caused by air hitting the bridge from the top, bottom and both sides, whereas regular road surfaces are only hit from the top. Even if the regular road is clear, a bridge may be covered with slide snow and ice. And just as they freeze first, they melt last.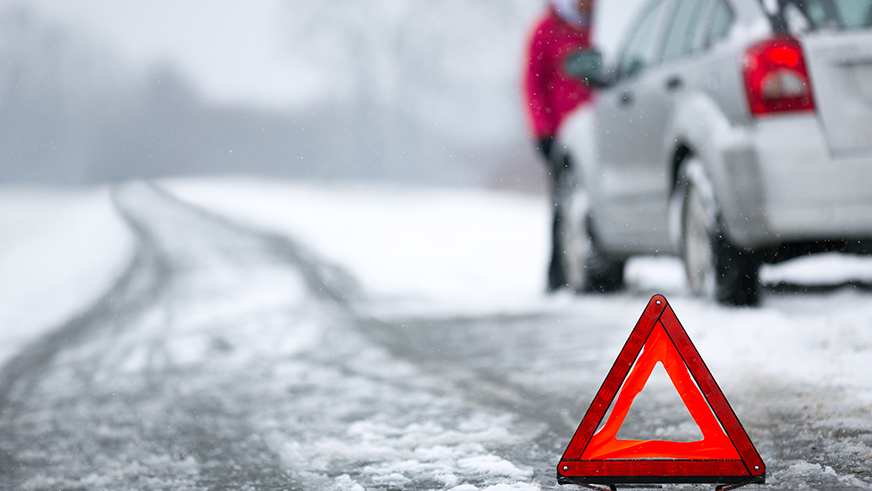 When approaching a bridge in freezing temperatures:
Slow down
Keep a safe distance between you and the vehicle ahead of you
Pay attention to all other drivers
Avoid sudden breaking
Bridges may look clear of any ice, but it is better to be safe than sorry.