Who doesn't love a sunny summer or fall day? But driving with the sun in your eyes can be dangerous, especially for fleet drivers. Just after sunrise and before sunset, the sun often shines directly into drivers' eyes, causing a glare. A sun glare makes it harder to see the road and potential hazards, so it's important to be extra cautious.
Follow these tips to ensure your safety while driving in the intense, summer sun: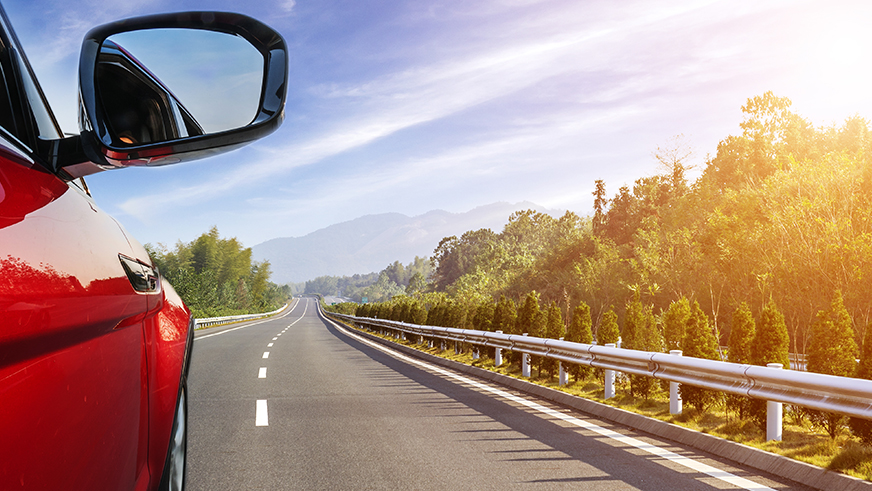 Protect your eyes
Always keep a pair of polarized sunglasses on hand in your vehicle. Using the visors in your vehicle can also help block the sun, but sometimes they can be too small or not at the right angle. You can purchase an additional visor to extend protection ensure you're blocking the sun in all the right places.
Drive defensively
If you're having trouble seeing when there's a sun glare, take extra precaution. Lower your speed as it's likely that other drivers are struggling to see clearly as well. Prepare for other vehicles to slow down ahead of you. Do your best to leave a larger gap between you and the vehicle ahead of you.
Clean your windshield regularly
Clean the interior and exterior of your windshield every few weeks. When dust particles settle on a dirty windshield, they can intensify the glare from the sun, making it even harder to see where you're going.
Use lane markers
If the sun glare is particularly bad and you're having trouble seeing but are unable to pull over, use the lane markers as a guide when navigating your vehicle through lanes and traffic.
When it comes to driving, crystal clear visibility is rare. That's why it's important to take steps to prepare for changing road conditions. For more safe driving tips, go to Element's Tips & Advice page.