According to the National Safety Council, 50% of traffic deaths happen at night. Driving at night can be very dangerous if you do not take the necessary precautions to make sure you and your vehicle are equipped to brave the darkness.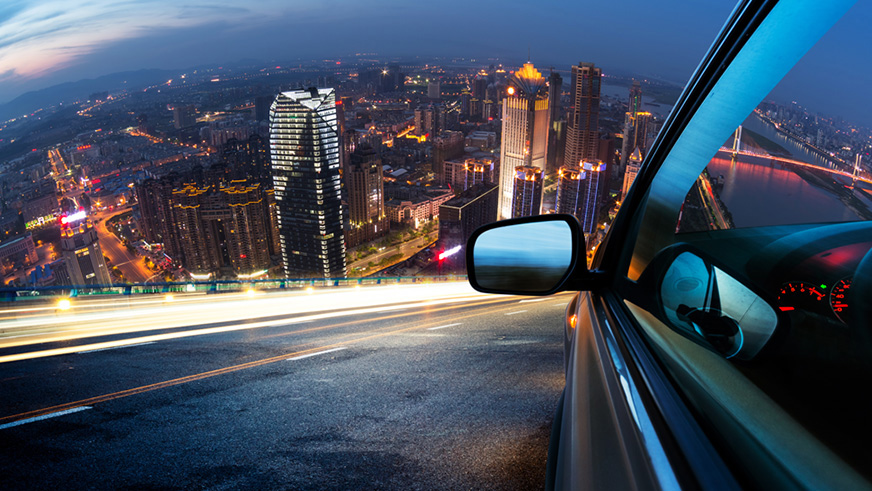 Follow these safety tips in order to stay safe on the road at night:
1. Clean your windshield inside and out. Dust on the inside can create a glare at dusk and dawn.
2. Check your headlights, taillights and turn signals to make sure all are working properly prior to driving at night. Make sure to turn them on at least one hour before sunset.
3. Be sure to leave enough room between you and the car in front of you to provide additional reaction and stopping time in case of an emergency.
4. Dim your dashboard lights to avoid distraction.
5. If you wear glasses, they should be anti-reflective so the headlights from other cars don't impair your vision. Anti-reflective lenses can help reduce the strain on your eyes.
6. Look away from oncoming lights to ensure you do not damage your eyes. Try looking down and to the right if possible.
7. Don't drive if you've been awake more than 24 hours. You put yourself and other people at risk.
8. Aim your headlights correctly to ensure you have the right amount of visibility.
9. Look for reflections in the dark. These reflections could possibly be from an animal's eyes up ahead. You'll see the reflections way before you see the actual animal so make sure you slow down if you see them.
10. Stay awake! Stop to nap, take breaks, whatever it takes. Do not drive while feeling drowsy.
11. Don't rush. It's better to be late to where you're going than to speed and risk your life. You may not make it to where you're speeding to.
12. Don't be a distracted driver. Texting, eating or something as simple as fiddling with the radio can take your attention away from the road. Don't risk it and focus on the task at hand.
Always make sure you're vigilant when driving at night. Make sure to follow these tips to avoid any dangers of the dark.
For more Safety driving tips, visit Element's Tips and Advice page