In 2016, there was an estimated 765,484 thefts of motor vehicles in the U.S. alone. But with the right safety practices in place, many of these thefts are preventable. Fleet vehicles are highly valuable, not only as a whole, but each individual part. Follow these tips to avoid theft of your vehicle: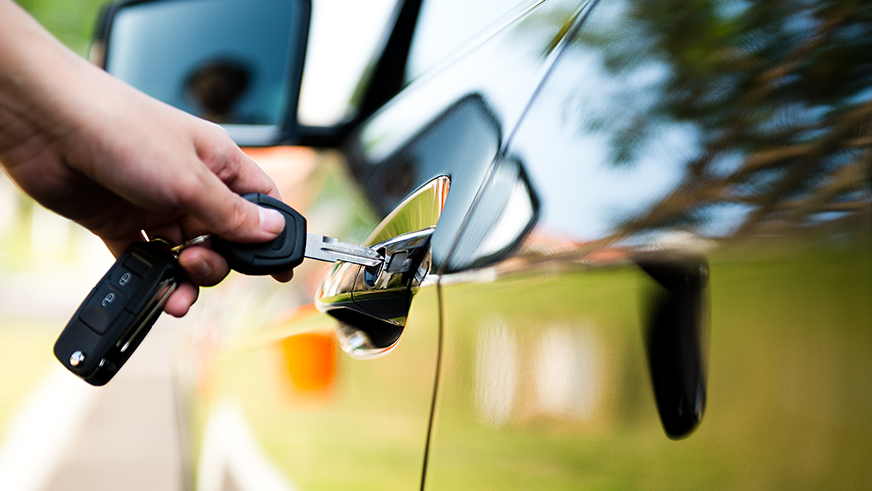 Keep track of your keys
Don't leave them in the ignition or in the cup holder of your car. This makes your vehicle an easy target for a thief.
Secure your vehicle
Close all windows and doors and make sure your vehicle is locked. Don't leave your windows cracked, even on a hot day, and never leave your car running, even if you're just making a quick trip inside a store or gas station.
Don't leave valuables in your vehicle
Leaving your purse or wallet in an obvious and open spot in your car is enticing to a thief. Don't leave any electronics, like phones, iPads, laptops or cameras, on the seat of your car either. If you must leave valuables in your car, put them in a hidden place, like the trunk. If you are worried about the safety of your personal belongings, it's best to leave them at home.
Make use of technology
An anti-theft device goes a long way when it comes to vehicle theft prevention. Using an anti-theft device no longer makes your vehicle an easy target. This device will help prevent thieves from even attempting to break into your car. Additionally, most vehicles made within the past five to ten years have an automatic locking system. If you exit your vehicle and forget to lock it, it will lock automatically after a period of time. Many of the newer vehicles also have auto-theft recovery tools that use GPS technology to pinpoint the location of your vehicle if it is stolen.
If your vehicle was stolen or broken into:
Contact the police immediately to file a report.
If you are a fleet driver, contact your fleet manager / fleet management company per your fleet policy
If this is your personal vehicle, contact your insurance company to file a claim within 24 hours of when your vehicle was broken into or stolen
For more safety tips, visit Element's Tips & Advice page.