There's a lot of things a driver must pay attention to on the road - traffic, unexpected hazards, and pedestrians. There are also distractions that occur in the vehicle, such as other passengers, the radio, and a driver's mobile devices. The Center for Transportation Safety offers helpful tips to drivers on preventing distracted driving.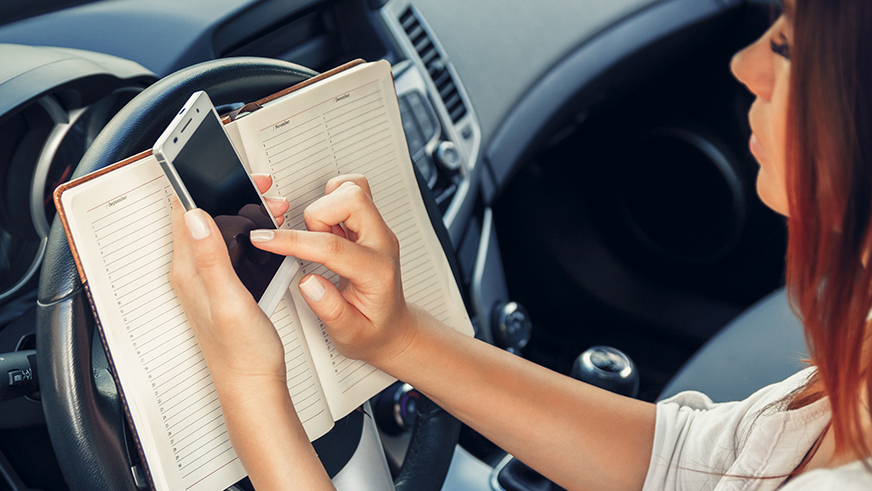 Focus on driving, actively scan the road, and use mirrors to watch out for pedestrians and cyclists.
Store loose gear and possessions and other distractions that could roll around in the vehicle.
Make adjustments before traveling: GPS, seats, mirrors, climate controls, and sound systems.
Avoid eating messy foods while driving; this could be difficult to manage.
Put aside electronic distractions. Don't use mobile devices while driving. Even vehicles with built-in features like talk-to-text and Bluetooth can ultimately become a distraction to a driver.
If you have passengers, enlist their help so you can be vigilant while driving.