Emergency first responders commonly complain about the many drivers who fail to pull over to create a path for emergency vehicles with running sirens and flashing lights. But distracted driving isn't the only reason to blame. Some drivers have trouble making a quick decision on how to respond to an approaching siren. Here are a few tips to keep you safe while helping emergency vehicles: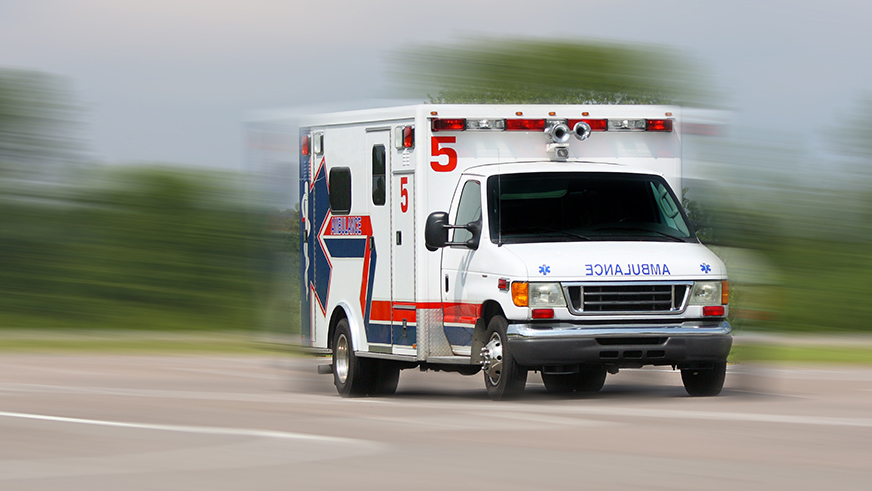 When an emergency vehicle approaches from behind you:
Slow down and check the traffic around you
Avoid pulling over immediately – there could be another car, cyclist or pedestrian around
Once a path is clear on the shoulder, use your blinker or hazard lights and pull over to the right
When an emergency vehicle approaches from in front of you:
Pull to the side of the road and turn on the hazards
Free the lane for emergency responders by pulling onto the shoulder
When following an emergency vehicle with flashing lights, expect to stay about 300-500 feet behind the vehicle.
In general:
Keep the noise level down inside your vehicle so you can hear if a siren approaches
When you hear a siren, keep an eye out for multiple emergency vehicles needing a clear path
Remain calm, but react quickly – always use a turn signal before pulling over and avoid slamming on the brakes
Before re-entering the road, always use your turn signal
Never try to outrun or avoid pulling over for an emergency vehicle. Follow these tips to react quickly and safely when sharing the road with emergency vehicles.