Breaking down on the road can be a very dangerous situation. Hundreds of people are struck and killed while changing a tire, waiting for an engine to cool down or conducting other types of vehicle repairs when broken down on the side of the road.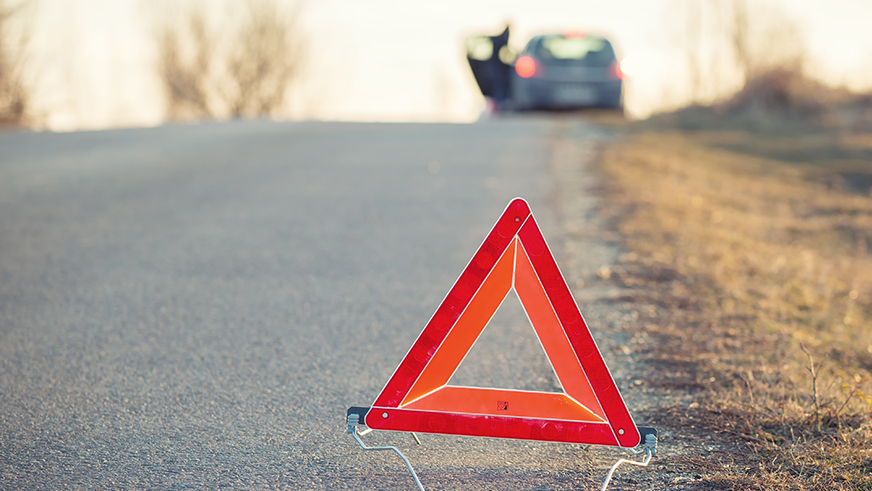 If you find yourself in a situation where your vehicle breaks down, remember to:
Immediately turn on your hazard lights and get to the right side of the road as safely as possible
Remain seat belted with windows closed and doors locked
Call for help and wait for professional assistance
Don't open the hood, as this will block your view and you won't be able to see if anyone approaches your vehicle
If you are on a highway miles away from help, once traffic is clear and it appears safe, place safety triangle signs to the rear of your vehicle at the appropriate distances as per the instructions
If you're not the one who has broken down but see a vehicle on the side of the road, change lanes to allow room for that vehicle. This goes for emergency or police vehicles on the side of the road, as well.