June is National Safety Month and, this week, we're focusing on driver wellness. Drivers who are on the road for hours, days, weeks or even months at a time often find it difficult to maintain healthy habits, both physically and mentally. Follow these tips to ensure your health is a priority, even if you're always in the driver's seat: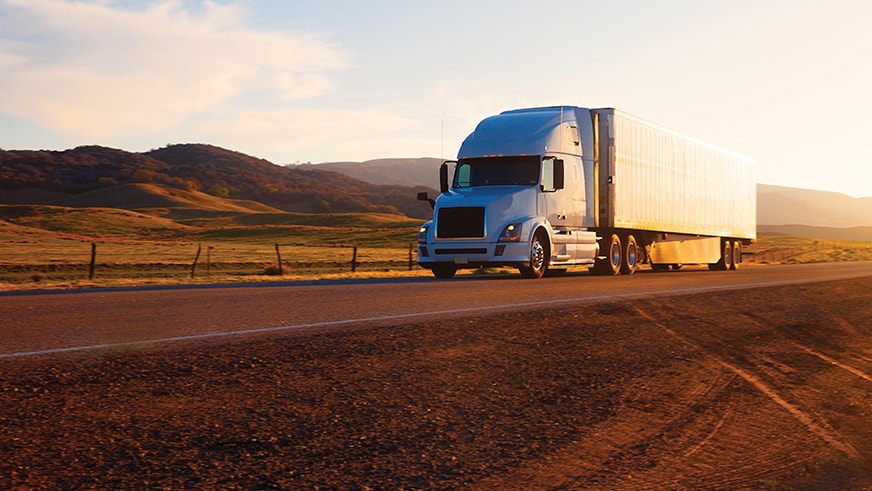 Eat healthy on the go
Eating healthy while being on the road for a long period of time isn't easy, but not impossible. Truck stop restaurants are starting to offer more healthy options. A diet full of processed foods can lead to many health conditions, like obesity and diabetes. Too much sugar can also lead to sleepiness, which isn't good if you're driving for hours at time on a highway. Try packing or picking up healthy snacks like fruit, granola bars and trail mix. Beef jerky and deli rollups or veggie wraps are also great, easy options, and their protein content will help you stay alert and awake. It's also important to stay hydrated, so make sure to keep sipping on water.
Keep up your exercise routine
Many people assume that when exercising, it must be for a consistent, long period of time, but that's not always the case. Instead of exercising for an hour, make time for short bursts of exercise throughout the day. Take a walk to get some fresh air and get your blood pumping after sitting in a driver's seat for an extended period. 15 minutes of intense physical activity each day is sufficient for building muscle and raising metabolism – add some push-ups, sit-ups, crunches, lunges and squats to your daily routine!
Develop a stable sleep schedule
Sleep deprivation factors into almost 100,000 vehicle accidents and 1,550 fatalities per year, according to the National Highway Traffic Safety Administration (NHTSA). The human body needs between seven and eight hours of rest per day, which makes sleeping very important to your overall well-being. Sufficient rest is also important in building and keeping a healthy immune system. Use these methods for better sleep health:
Park your vehicle in a quiet and secure location
Use shades and sleep masks to block light
Keep your sleeping quarters at a cool temperature
Utilize a small fan or earplugs to muffle outside noise
Invest in comfortable pillows
Increase mental stimulation
Mental health is just as important as physical health. Being in a vehicle for extended hours can take a toll on your mental well-being, but there are ways to keep your brain waves moving and help you stay alert:
Audiobooks -- listen to your favorite authors
Podcasts or language tapes -- learn more about topics that interest you
Music -- listen to your favorite artists or branch out and try something new
Prioritize important relationships
Extended periods of time spent on the road can strain relationships with your family and friends or cause you to become homesick. Bring small things that remind you of home like photos, knick-knacks and small decorations. Keep in contact with your family and friends – don't isolate yourself. When you're home, spend as much time with them as possible. Tell them stories of where you've been and show photos of what you seen.
Visit the National Safety Council webpage to learn more about National Safety Month and how you can help yourself and others stay safe in every situation. To read more safety tips, visit Element's Tips & Advice page.