Every year, as fall turns to winter, drivers face dangerous road conditions. Freezing rain, strong winds and snow are just a few of the conditions that put drivers at risk, but being prepared can make all the difference.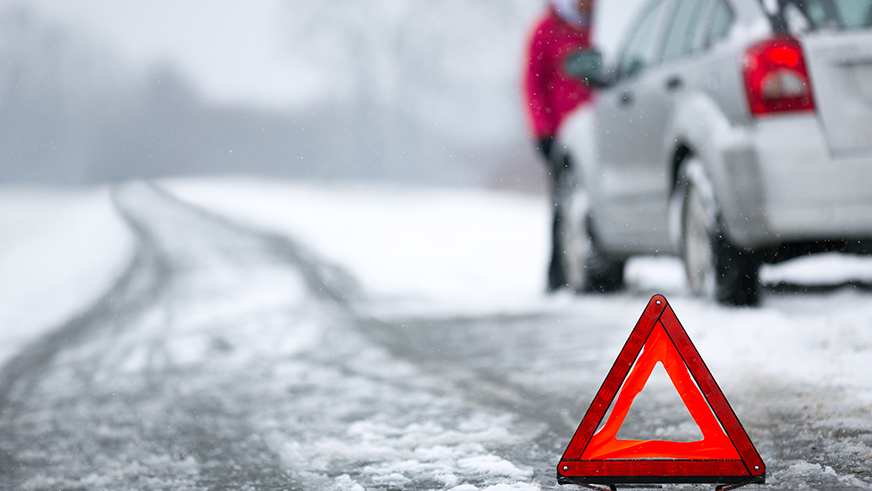 Here are some preventative measures to take before driving in the winter:
Create a winter emergency kit to leave in your vehicle with the following items:

Flares and reflectors to signal for help
Jumper cables
Tire chains
Extra windshield wiper fluid
An extra ice scraper and snow shovel
Flashlight with extra batteries
Hand warmers
Extra coat, hat, mittens, etc.
A first aid kit
Water and non-perishable food items

Install snow tires in sets of four
Make sure there is enough air pressure in tires
Keep gas tank at least half full at all times
AAA provides tips on what to do while driving in harsh weather conditions:
Accelerate and decelerate slowly
Drive slowly
Increase following distance to eight to ten seconds
Be familiar with your brakes
Do not stop if not necessary
Do not power up hills
The most important thing to remember when driving in the winter time is: if you do not have to leave your house, don't. Few things are more important than your safety so if possible, stay put and avoid going out until you know the roads are clear.