Over the past five years, 4,400 people were killed and 200,000 people were injured in construction work zone-related crashes, according to the Federal Highway Administration. Follow these tips to drive safely through work zones and lower the amount of work zone crashes.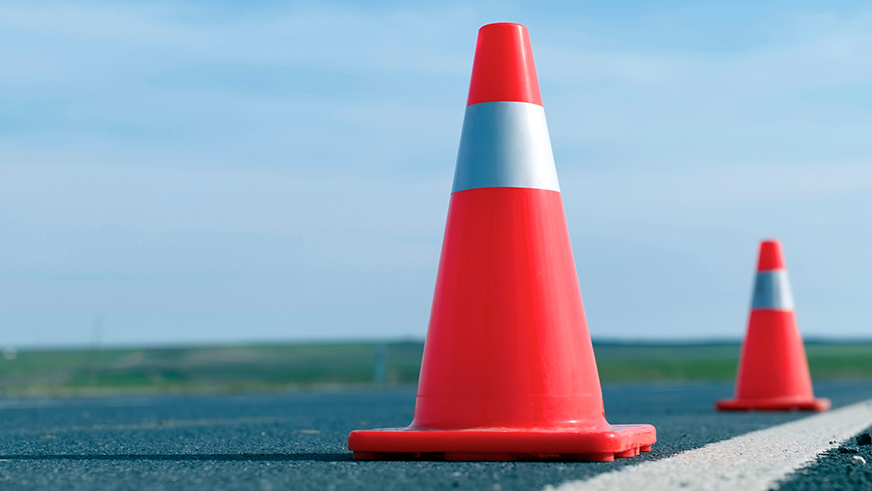 Obey construction signs
Warning signs are there to help you prepare for the construction ahead. It's important to pay attention to the signs – the speed limit in work zones will most likely be lower than the normal posted speed or sometimes lanes will shift.
Use the proper lanes
If there is a lane closure, make sure to merge well before you need to cut in front of another car to merge over. Be sure to stay aware of traffic patterns as well, they can change daily. Only change lanes where the lines on the pavement indicate and only when traffic conditions permit.
Stay alert and drive at a safe distance from other cars
Watch for brake lights in front of you. When driving through a work zone, cars often need to slow down or stop completely. The most common crash in a highway work zone is a rear end collision. Tailgating isn't going to get you through the construction work zone faster than anyone else.
Be patient
Keep your cool and don't get too frustrated. Remember that work zones aren't there to inconvenience you. Construction workers are trying to improve and fix the roads so you have a safer and smoother ride.
This week is National Work Zone Awareness week, so take these tips into consideration when driving through work zones where construction workers are doing their job.