There's only one fleet management company with the power to help clients take on tomorrow with confidence. And we're going all-in—investing in the tools, technologies and infrastructure that improves and enhances the fleet management experience for fleet managers and drivers alike.
Advanced analytics: What your data can do for you
We're building a revolutionary fleet analytics platform on the same cutting-edge database system currently being used by some of the most well-known technology companies in the world. With this powerful fleet information technology platform, you'll be able to visualize more information more quickly—for deeper, faster insights you can leverage to drive results.
Real-time data processing. Most platforms today use a batch process, which means you might wait minutes or even hours for your request to process. Our platform can access billions of rows of data in real time, meaning it can process and deliver your request virtually immediately.
Integration with 3rd-party data sources. We're working to integrate other meaningful data sources such as vehicle telematics, local weather, traffic and more to provide a more predictive, proactive picture of fleet improvement opportunities.
Infinitely scalable architecture. Traditional analytics platforms can only support a limited number of processors. Our platform uses a distributed architecture that can support an unlimited number of data "nodes," ensuring it can effortlessly scale as we add more data types and sources.
A technology infrastructure that delivers more data more quickly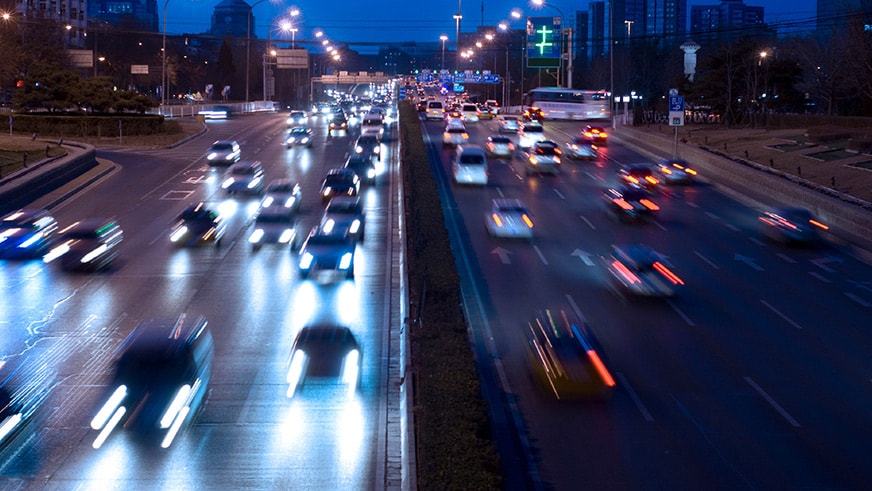 A fleet management platform is only as good as the infrastructure its built on, which is why we made significant investments to build a bigger, faster system from the ground up. Our fleet management information systems are designed to handle and process exponentially more data more quickly and reliably than ever before, giving you the critical insights you need right when you need them.
Lightning-fast databases. Our databases are at least 10-30X faster, giving you and your drivers real-time access to the tools and reports you depend on.

Bigger, faster storage. Our storage hardware is not only 4X bigger, it's 10-70X faster, ensuring you can run data queries and reports in real-time without waiting for them to batch.

More powerful data processing. Our new systems can process multiple petabytes (PB) of data. To put that in perspective, 1 PB is roughly equal to the amount of information 500 million floppy disks can hold. That's a lot of data.
See the investment in action by exploring our fleet technology solutions and learn about our Element's Xcelerate fleet management technology and Xcelerate for Drivers applications.