With diesel & gas costs constantly changing, monitoring and optimizing fuel consumption is crucial to your bottom line. Our fleet fuel management program offers drivers the ultimate in convenience while giving you built-in control, security and cost savings.
Reduce fuel costs, increase control and simplify reporting with our fleet fuel services
The widely-accepted Element Fleet service and fuel card gives drivers access to thousands of service & fuel stations across the U.S. and Canada. Detailed data is captured on each purchase, giving you the ability to control your fleet expenses and identify out-of-policy exceptions. In addition, our reporting and analytical tools in Xcelerate will help you quickly identify trends and opportunities to reduce costs.
Driver convenience
Our convenient service card is accepted at thousands of vendors across the U.S. and Canada. Drivers can easily locate accepting stations and find the lowest-priced fuel using our fuel locator, accessible on desktop and mobile. In addition, your drivers will enjoy pay-at-the-pump convenience and 24/7 support for fueling and PIN assistance.
Unparalleled security
Unique Personal Identification Numbers (PINs) identify purchases by driver (U.S.) and by unit (Canada). And built-in security measures make it possible to monitor, identify and control fuel card use to minimize losses due to fraudulent activity or driver misuse. Plus, transaction limitations reduce potential risk and cards can be terminated quickly if misuse is identified.
Purchase controls and reporting
Extensive details are captured on each purchase, giving you immediate control of your expenses with our advanced fleet technology:
Exception parameters are tailored to your needs (U.S.)
Exception reports highlight vehicles operating outside fleet parameters
Transaction records specify fuel type, fueling location, non-fuel transactions and more by vehicle
Receive one consolidated monthly bill
Email alerts/reports to fleet manager for transactions that fall outside pre-determined parameters
Powerful analytics and benchmarking
As part of our fuel management program, our consulting team can look at your fleet's fuel data and compare it against state and province fuel averages and similar fleets to gauge how your fleet is performing. Detailed transaction data analysis helps inform future vehicle selection discussions to reduce your fuel consumption, thus lowering your costs. Plus, fuel program mileage data integrates with other Element services, including fleet maintenance, to manage preventive maintenance activities and keep track of all cars and light trucks to determine the best time to sell – minimizing lifecyle costs.
Why Element
Operations
Reduce manual work by automating key tasks and managing all fleet activities in one place
Prevent fraud using our exception reporting and alerts
Simplify change by transferring PINs to our program in the U.S.
Analytics
Optimize costs with access to our strategic consulting team
Cost savings evaluation
Initiative planning and execution
Best-in-class benchmarking
Service
One card solution for fuel and maintenance
Program integration
Ordering and disposition
Maintenance alerts
Telematics exceptions
40 days of float and transparent billing
Element Fleet Management's Telematics solution helps you identify where each vehicle in your fleet is at any given time. It also helps reduce your total emissions, fuel costs, operating costs and more while improving driver accountability, safety and service response times.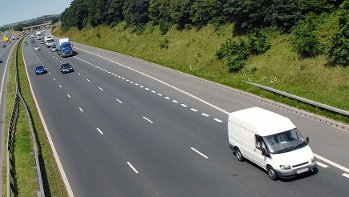 Every breakdown, repair and routine maintenance visit takes your valuable assets off the road. The sooner your drivers and vehicles can get back up and running, the better. Our premier suite of service programs helps you get maintenance and repair costs under control, while increasing vehicle and driver uptime.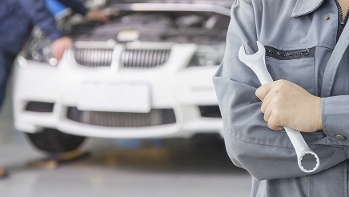 See how an electric utility company reduced idling by 54% and increased seatbelt usage by 99.4% after implementing telematics.