Is it time to order new cars and light trucks? Do you know when your vehicles should be replaced to increase resale values? Are your drivers in the right vehicle to do their job effectively? Fleet vehicle acquisition involves lots of questions. We have answers. Element Fleet Management provides you with end-to-end fleet vehicle ordering support, from consultation through title and registration and will save you money in the process.
Fleet vehicle acquisition programs that help meet business goals
American Greetings, a client of ours for more than 50 years, needed to get its cards into newly-contracted stores quickly before the holidays. Find out how we helped make it happen so they could exceed their sales goals.
Seamless fleet ordering from consultation to registration
Element Fleet's vehicle acquisition procedures give you end-to-end ordering support for your car and light truck fleets from consultation through title and registration.
Knowledgeable fleet experts
Our dedicated team of fleet ordering experts and strategic consultants provide start-to-finish ordering support:
Strategic consultants conduct lifecycle cost analysis, asset needs evaluations and replacement analysis to help you get the assets you need, when you need them and at the lowest cost
Consultants determine the best time to replace vehicles to minimize depreciation and maximize resale price
New vehicle consultants help build fleet profiles for all cars and light trucks
Upfitting profiles allow each asset to be managed individually enabling tracking of the asset through the supply chain
Title and registration management
Network of Element managed suppliers that leverage scale and volume to create relationships that ensure the entire ordering experience is top notch from order to delivery
Vehicle ordering made easy
Element's online vehicle ordering platform provides flexibility and complete visibility into the fleet vehicle ordering process:
One ordering platform for both U.S. and Canada
Web-based ordering system provides flexibility for direct-to-driver, fleet manager and manager level ordering
Direct feeds from several auto manufacturers ensure accurate, same day order submission and up-to-date data available to fleet managers and drivers Expansive vehicle views and equipment descriptions
Systematically integrates your fleet's exceptions and needs, decreasing order processing time
Vehicle order status notifications sent to fleet manager and drivers
Executive concierge vehicle ordering program provides personalized service to each executive
Case study: Fleet rightsizing
Challenge
A large national service fleet wanted to lower costs and improve fuel efficiency through better vehicle acquisition procedures.
Solution
We collaborated with the client, examining driver and service capacity needs while factoring fuel economy goals to recommend a better-suited vehicle option. The client followed our recommendation and moved from a minivan to a less expensive and more fuel-efficient compact cargo van.
Impact
18% improvement in fuel economy, from 18 mpg to 22 mpg
Lowered client's acquisition costs
$2.3MM in fuel savings realized
When it's time to purchase company cars and light trucks, you want flexible, economical financing that makes sense for your business. At Element Fleet Management we bring our financial expertise and strength to help make your financing decisions easy, straightforward and cost effective.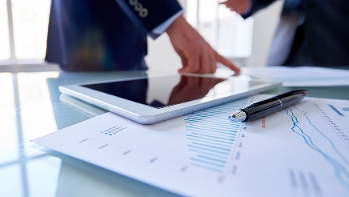 Every breakdown, every repair and even routine vehicle maintenance takes valuable earning assets off the road. The sooner your drivers and vehicles can get back up and running, the better. Our premier suite of service programs helps you get maintenance and repair costs under control, while increasing vehicle and driver uptime. Comprehensive maintenance and repair services, unmatched buying power and more actionable data for better analysis and decisions will keep your fleet well-tuned and your bottom line happy. Reduce costs and gain productivity. We've got you covered on and off the road.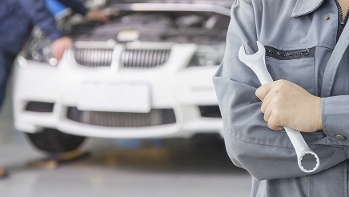 You need to make sure you have safe drivers on the road. We're here to make that happen. Our Risk & Safety program covers you by integrating consultative expertise and experience with training programs and additional safety services to keep your drivers safe while cutting your expenses and risk.