To maximize profit, cost management is a goal of any business. Understanding your goals and the action plan to achieve them will help you focus on exactly the kind of information you need to measure your progress.
Understanding fleet costs
Effective fleet cost management can be achieved with these best practices:
Know your fleet's primary costs

Define the key metrics you want to measure and track

Learn about the sources of data available to you

Define the cost drivers for each key metric you will track

Compare your metrics against three (or more) benchmarks
Reducing fleet costs
Fleet managers are always under pressure to reduce costs and drive productivity. Three main areas that are proven to help reduce vehicle fleet Total Cost of Ownership (TCO) are:
Financial alternatives

Evaluate leasing arrangements
Consider extending lease terms

Asset management

Right-size your fleet
Replace old vehicles

Policy and operations

Review fuel purchasing policies
Evaluate driver eligibility
Element can help you better understand, manage and most importantly, reduce your fleet costs. Get started by exploring our resources and fleet vehicle management solutions.
Operating a cost-effective and efficient fleet requires insight into the total cost of ownership (TCO). In our expert's first article on trucking for Fleet Management Weekly, he explores some ways fleet managers can understand and manage the factors that impact total cost of ownership for an efficient fleet.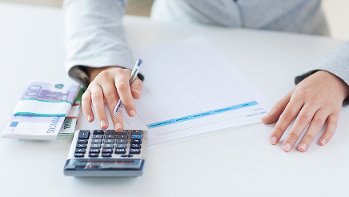 One of Element's strategic consultants discusses the way to choose the right vehicle for your fleet based on total lifecycle cost.