Element Fleet Management's 360° approach to truck fleet safety integrates expert consultation and experience to develop a customized fleet safety policy and deliver proven value. We emphasize identifying risky drivers, providing targeted truck driver safety training, and managing the collisions that do happen.
Identify high risk truck drivers
95% of accidents are the result of driver actions and attitudes, rather than driving skill. Identify your potential problem before the fact. We provide services including driver record checks and profiling programs. When identified, we provide targeted truck safety training for at-risk drivers to improve their attitudes and behaviors while behind the wheel.
Manage risk through targeted training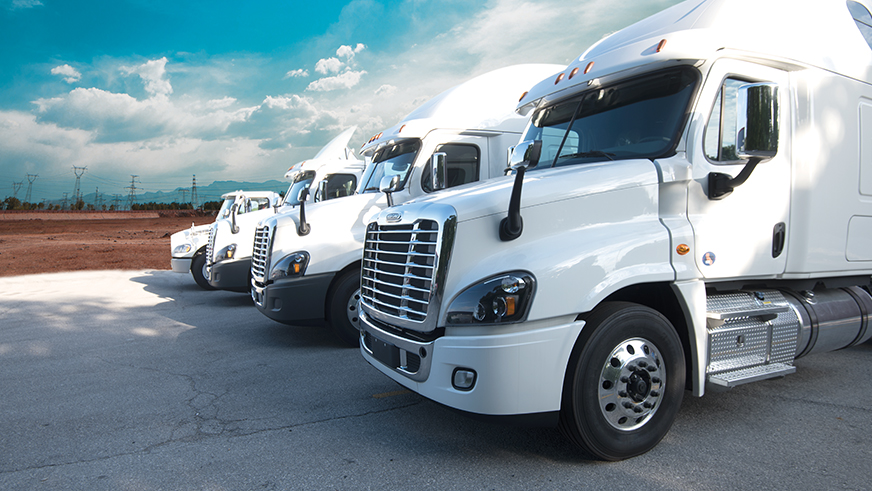 By making driver safety a corporate priority, our program helps you create a culture that puts safe trucking on the top of everyone's list. All training is customized to your needs. Components typically include one or more of the following:
Web-based training modules
Classroom training (interactive/responders)
Simulator training
Skid control vehicle
Behind-the-wheel exercises
Client site, Element site, other/Element equipment or client equipment
Program topics include:
Novice instruction (for those requiring CDL licenses):
Customized to meet your specific requirements, including industry type
Meet CDL certification requirements and ensure a safe driver on the roadway. Meets FMSCR 380.5 regulations
From classroom to state-issued CDL
Class A with various trailers / Class B with straight trucks
Class B with pole trailers
Collision avoidance technology
Element partners with Mobileye to provide a collision avoidance system that can help your truck fleet:
Reduce the total number of accidents
Reduce the total cost of each accident
Deliver a positive ROI safely and quickly
Help protect the brand and image of the company
The technology provides warnings to drivers such as lane departures, forward collisions, headway monitoring and pedestrian collision warnings, including bicycles.