When it comes to service fleets, upfitting is an integral part of ensuring a fleet driver can accomplish the job. These trucks have to go through a complicated process before they are "complete" – and it's often up to the fleet manager to get it done. That's where knowledge and experience are crucial.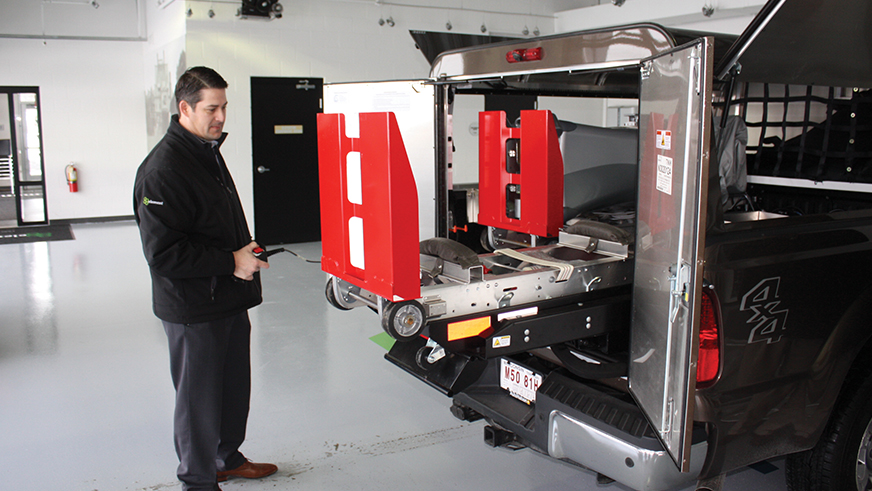 We've worked with many clients to properly upfit their vehicles. In consulting with these fleet managers, we recommend they avoid making the following critical mistakes:
Mistake #1: Selecting an upfitter based solely on price
When selecting a truck upfitter, it's critical that you think beyond cost. Upfitters vary in workmanship and use different quality materials. Better upfitting companies will provide status feeds, which are important so you can keep track of what's happening with your fleet vehicles and plan accordingly.
Mistake #2: Not using upfitter pools
For unplanned replacements due to accidents or other unforeseen circumstances, we suggest using upfitter pools rather than going out of stock to acquire fleet vehicles. Utilizing upfitter pools could save anywhere from $2,000-3,000 or more per vehicle – and you'll also save on transportation costs and waiting time.
Mistake #3: Selecting local installs
For planned replacements, we typically recommend that fleet managers consider ship-through rather than local installs. This option is more efficient and cost effective, as it helps save money on the transportation expense and the fleet will have more uniform vehicles.
Mistake #4: Not making correct decisions on specifications
We often see a lack of consideration for safety and payload implications when spec'ing a truck with upfitting. It's easy to overload trucks, and there are safety standards that must be followed, allowing for many pitfalls. If a truck is going to tow a trailer, there needs to be thought given to weight and balance. It's critical to know the payload.
Mistake #5: Forgetting the 85% rule
The 85% rule is an industry standard – but it's sometimes forgotten when it comes to upfitting. If a vehicle is operated at 100% of capacity, it's going to increase repair costs and reduce the life of the vehicle. Operating at 85% of max capacity won't negatively affect the vehicle. This should always be considered when upfitting and determining payload.
Let me know what you think and if you have other suggestions for mistakes to avoid when spec'ing fleet vehicles.