Unlock the power of a Connected Fleet

No two fleets are the same. From the way your fleet operates, to how many units it has, and the ways your fleet goals contribute to overarching business objectives, these are just a few distinct characteristics that call for data analysis and reporting capabilities just as unique as your fleet.
Subject matter expertise comes standard with our fleet connectivity solutions
Element Fleet's comprehensive telematics program goes beyond cookie-cutter data gathering. Instead, it allows you to focus on core business priorities while giving you the confidence to take action with your telematics data.
3 ultimate differentiators of Element's connected vehicle offerings
Robust suite of connectivity solutions
The first step to getting the most out of your telematics solution and data is identifying the right offering for your fleet. Our diverse ecosystem of connectivity solutions, provides substantial benefits to meet your fleet needs – without compromise.

In-house team of market experts
Element's dedicated specialists help you identify the "best fit" product from our tailored fleet solutions. Proactive consulting for meaningful and actionable expertise makes it easy for you to focus on what matters most – making data-driven decisions for your fleet to drive performance.

Connected Fleet solutions
By integrating your fleet telematics data into Element's products and services, Connected Fleet solutions provide next-level reporting opportunities to transform data into actionable insights to boost fleet performance and driver productivity, improve uptime, increase compliance and safety, and more. In fact, this integration of telematics, vehicle and driver data offers a centralized view for the analytical consultation you receive from Element Fleet experts.
See real improvements by putting your Connect Fleet data to work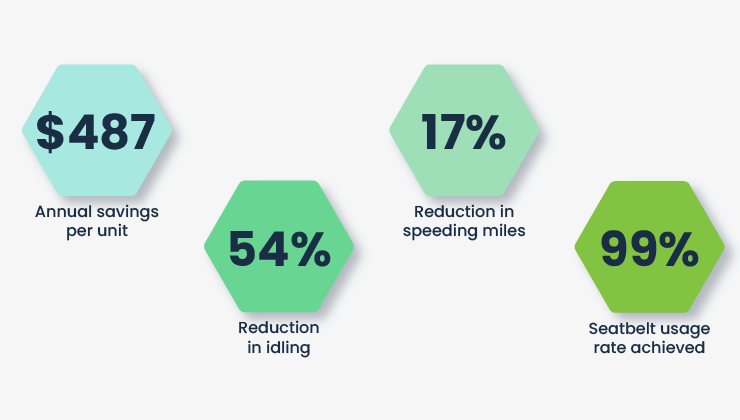 Premiere Connected Fleet solutions transform data into actionable insights
By continuously transmitting data and streamlining the information, you will identify new ways to realize cost savings and operational efficiencies. Explore opportunities to embed fleet telematics data in fuel, safety and acquisition products and services.
Access critical fleet vehicle information to enhance your business operations
With Element's diverse ecosystem of Connected Fleet solutions, coupled with our leading team of experts and consultants, we have options to meet your unique fleet needs. Contact Element today to learn more about integrating data across your fleet management products and services.
Never miss an update
Subscribe for more news and thought leadership from Element.