The deadline to comply with the US Electronic Logging Device (ELD) Rule is December 18, 2017 – less than a year away. Commercial vehicle drivers across the United States are scrambling to make the switch from paper log books. And even those who are already using electronic recording devices need to make sure that they are self-certified and registered with the Federal Motor Carrier Safety Administration (FMCSA).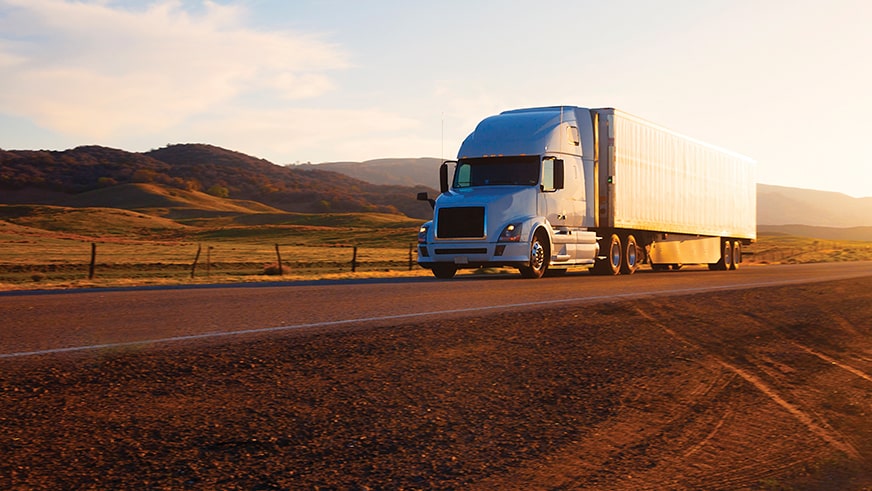 The FMSCA issued the ELD requirements as part of a number of rules to create a safer work environment for commercial vehicle drivers and the public by preventing fatigued driving. The new rules make it easier and faster to track, manage and share hours-of-service records with state and federal enforcement officials. They also limit the number of hours a commercial driver can be driving and require sufficient rest periods.
Who must comply?
The ELD rules affect an estimated three million commercial truck and bus drivers currently using paper log books to maintain hours-of-service records. The rule requires fleets (including Owner-Operators) to equip their trucks with a certified electronic logging device. Drivers must allow for proper operation and abide by rules regarding total driving time and rest periods. Exemptions include:
Commercial drivers with routes within a 100 air-mile radius of their starting point
Non-commercial drivers on routes within a 150 air-mile radius of their starting point
Drivers conducting "drive away-tow away" operations, such as delivering and dropping off vehicles
Drivers operating vehicles manufactured before model year 2000
What exactly is an ELD?
An ELD replaces paper log books with an on-board recording device that automatically tracks time, operating status, geographic location and other details. The introduction of ELDs represent the continuing pursuit to track driver hours-of-service and rest periods accurately along with pertinent vehicle data. To qualify as an ELD, the device must be self-certified, registered with the FMCSA and meet the following technical standards:
Performs consistently while maximizing end-user interface flexibility and minimizing carrier costs
Generates standard outputs to facilitate consistent enforcement
Includes minimum output requirements for electronically transferred, displayed and printed information
Meets the requirements of Appendix A to Subpart B of Part 395 of the FMCSA Regulations
Each ELD model has a unique registration number that can be found on its display or printout. The list of available registered devices — along with the name of the manufacturer as registered with the FMCSA — is available on the FMCSA website.
When is the deadline?
The initial compliance deadline for installing operational ELDs is December 18, 2017, but vehicles that are already operating with automatic on-board logging devices that comply with current FMCSA Regulations have until December 16, 2019 to upgrade to new approved ELDs.
Want to know more? You can find a copy of the ELD Final Rule here, and learn more about what truck fleets and drivers need to know here.