As your Fleet Management partner, you put your trust in us to manage your fleet spend wisely. That's why we build relationships with suppliers through a rigorous methodology – offering a highly vetted and actively managed supply chain that creates value for your fleet while procuring the equipment and services you need. Our strategically selected partners can assist with vehicle acquisition and upfitting, repairs and maintenance, licensing and title, remarketing and more – to help you realize maximum value and reduce risk across the fleet lifecycle.
Optimized and accountable
Our team of sourcing experts closely monitor the supply categories that are critically tied to the success of your business, such as fuel, tires, glass, upfitting, rental, quick lube and roadside. We then build strategic partnerships to ensure that our entire supply chain is optimized and accountable to meet the dynamic needs of your fleet.
Comprehensive supplier network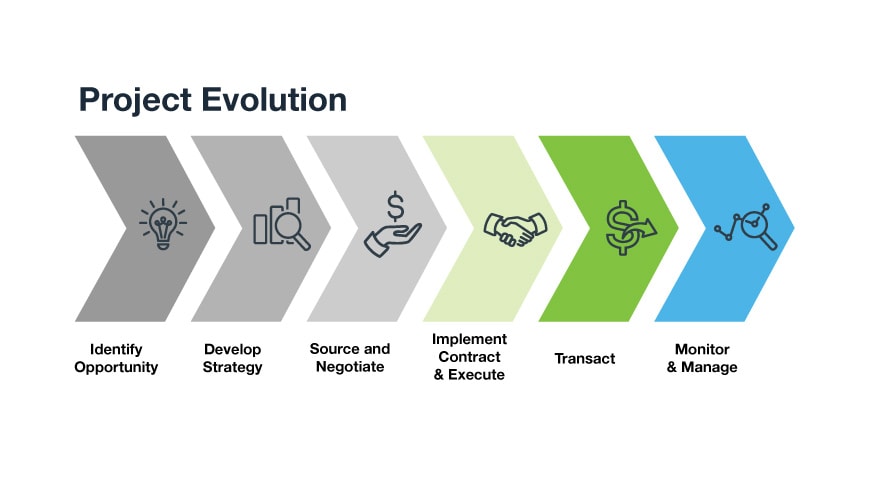 Exceptional economic value
Our proactively managed network provides access to thousands of preferred vendors with pre-negotiated pricing, contracted terms and standardized warranties. This network model helps ensure service is accurate and spend is consistent –helping you reduce risk while improving asset productivity.
Nearly 40,000 managed supplier partners
More than 200 ASE-certified representatives across 6 North American customer care centers for consultation and service negotiation
No-cost value-adds like vehicle pick-up and delivery service
Superior service quality
Our network suppliers are rigorously and thoroughly vetted to ensure they meet our strict quality standards. And we have a team of regional field managers whose sole focus is ensuring those suppliers continue to deliver on their contracted requirements – so you, your drivers and their vehicles always receive the best service possible.
Strategic network management to ensure locations and capabilities meet customer needs
Continuous supplier evaluation to monitor service delivery and performance
Ability to accommodate unique program needs
Data-driven spend optimization
Our technology platform provides near-real-time analytics, benchmarking and predictive modeling data to give you both big-picture and line-item insight into your supplier spend. Our strategic consultants can then partner with you to optimize spend across your fleet, from vehicle acquisition to replacement planning and everything in between.
Proactive cost analysis and lifecycle planning
Visibility and trend-mapping across suppliers and transactions
Near-real-time access to data
Enhanced connectivity
We continue to work with our network suppliers on technology enhancements designed to make doing business even easier. Today, for example, supplier locater results are filtered by ratings and relevance to help drivers choose the best provider for their specific need. And we're advancing the value of the connected car with features like online scheduling and an automated approval process. Tomorrow we'll look for ways to incorporate machine learning to further assist decision-making models. That's our commitment to continuous innovation.
Established relationships with partners committed to innovation
Evolving relationships with on-site and mobile service providers
Forward-looking, future-proof technology infrastructure