"WHEN DRIVING, ALWAYS LOOK AHEAD AS FAR AS YOU CAN SEE." It sounds simple, but it's effective. Following this ONE simple rule will keep you out of trouble most of the time, and you will experience less stress in your driving life, because you'll have time to make course corrections or adjust your speed in a professional, relaxed manner.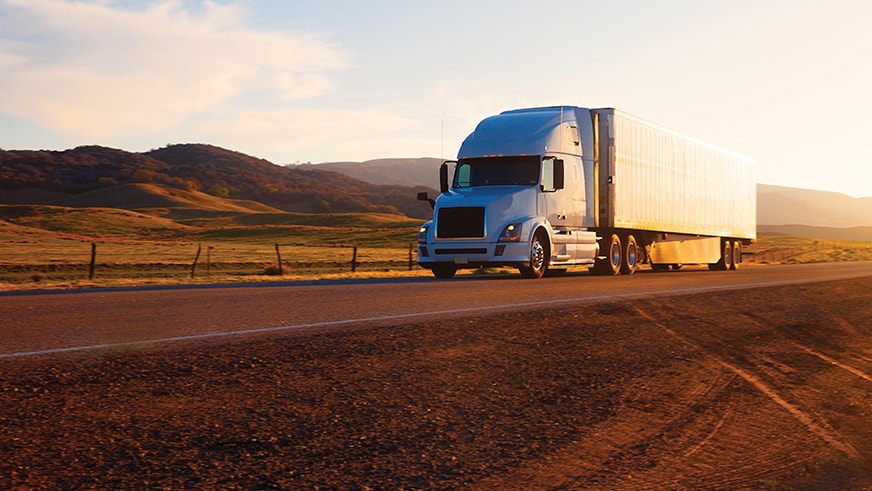 Here's what it means in practical terms: Look ahead a distance that the truck will travel in 12-15 seconds. At lower speeds, it's the distance of about 1 block. At highway speeds, it's about a quarter of a mile.
Following are some more details about what it means to always look ahead as far as you can see:
Look down your path of future travel and let nothing important escape your attention.
Look for stopped or slow moving traffic in the distance.
Watch for road hazards such as stalled or wrecked vehicles in the travel lanes or on the shoulder.
Be aware of upcoming work zones, where lanes may be shifted or redirected
Watch for police giving someone a ticket, attending to a stalled vehicle or chasing someone down the highway.
At night, drive slowly enough to stop within the distance of your headlights. Driving any faster is referred to as "over driving" the headlights, which is potentially dangerous.
Watch for unusual activity
Keep an eye out for debris in the roadway like alligators (tire tread thrown off by trucks) or wooden boards or other trash.
Notice any pedestrians walking along the side of the road or kids on the overpass with glass bottles or rocks who may be looking for a thrill as they target your large vehicle.
Take note of vehicles approaching the roadway that you may intercept.
Be careful of reckless or unobservant drivers who may pull out suddenly in front of you at a crossroads. Be prepared to take evasive action if necessary.
Watch for police
When police are on the highway, they are there for a reason – and it often causes havoc with traffic flow. If you are looking far into the distance you can usually spot the warning signs of slowing traffic and flashing brake lights far in advance.
I hope you're getting value out of my series of articles on truck safety. If you missed any and would like to refer back, here they are:
Truck safety for fleet managers: Wheel lug indicators
7 tips to avoid rear end collisions