Now that fall weather arrived, leaves fall from the trees, accumulate on the road and get wet and slippery. This creates driving conditions similar to driving on ice, and when temperatures drop below freezing, the situation is even more dangerous. Center for Transportation Safety offered some tips to stay safer on the roadways: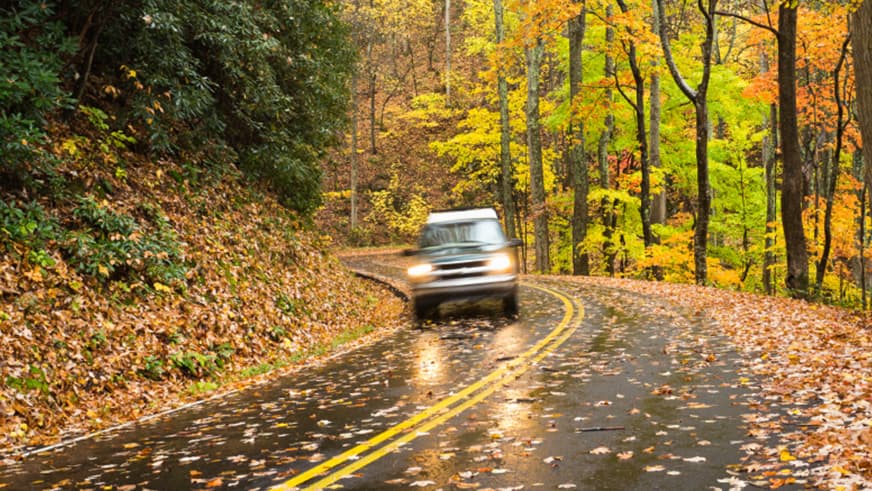 Slow down if you are driving on a road covered with leaves, especially when driving around turns.
Allow yourself plenty of room to stop in an emergency. Keep a greater distance between you and the car in front of you.
Use caution around leaf piles on the side of the road; these can often hide potholes and bumps in the road.
Keep your windshield leaf-free to avoid wet leaves getting stuck under the windshield wiper blades.
Never park your vehicle over a pile of leaves; this can cause a possible fire hazard from the exhaust system.